me
bodies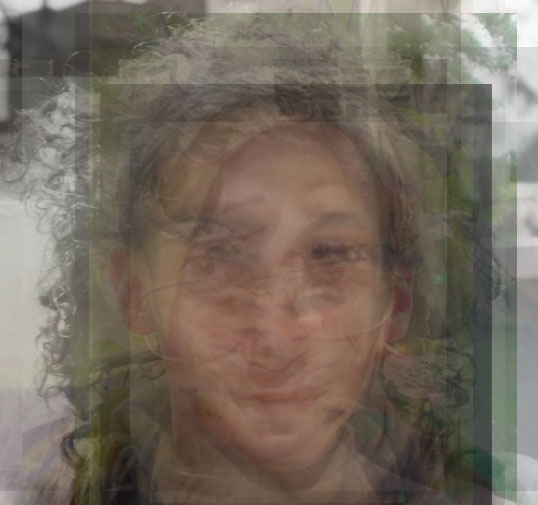 Artémise Ploegaerts (FR/NL) is a choreographer, video artist, and dancer.

She comes from France where she started training as a dancer and performer. In 2011, she completed a B.A Dance Theatre at Trinity Laban (London) and started making her own work. She received the Michelle Simone award for outstanding achievement in the field of choreography. In 2012, Artémise began her Master of choreography at ArtEZ Institute of the Arts, Arnhem, to pursue her artistic research while working as an independent artist in the Netherlands. While studying at ArtEZ, she started to investigate her choreographic practice with video by herself and in collaboration with the visual artist Louis Hothothot. She is interested in editing process as a way to choreograph.
Video and archival material have since then been important parts of her projects.

Her work has been shown internationally (Dansmakers Amsterdam, Stedelijk Museum, VanAbbe museum Eindhoven, BAU in Het Veem Theatre Amsterdam, Dance Base Edinburgh, De Lindenberg Nijmegen, Dreamspace Gallery London, Laban Centre, among others). She also shows her work in different art platforms and festivals (Cinedans, Festival à Corps, …). She shares her practice through lecture presentations and publications as well. She will be in residency at Hutong Pai, Beijing in April 2018.

Her practice includes the use of archival material taken from personal archive and the internet. It stresses the links between the moving body and people's personal history. From those personal stories and experiences, I reveal a wider context in how the body is disciplined and its identity formed by the mass media and a given socio-cultural context. It questions the establishment of stereotypes.
Most recently, she is particularly interested in the relationship between the mass media and the female body. Since the 50s in the United States, Public Relations created by Edward Bernays (also referred as propaganda for the mass in democratic nations), has dictated women's desire and identities for economical growth. Even the Sexual Revolution in the 60s was used by advertisement companies to sell to a new generation of teenagers: the baby boomers. Pop music (bands, radio, record players) and films played an important role in guiding young women shape their identity. Although nowadays it is through more contemporary means and at a faster pace (youtube, spotify, music videos, social network), the same means are used to shape women's desires rather than answering their needs. Her practices look at pop culture from the 60s to nowadays, and try to unfold the origin of the complexities laying in what is referred as female identity.

Artémise Ploegaerts collaborated with

Louis Hothothot
Elisabeth Schilling
Ying Matthijsse
Ines Belda Nacher
Emma Gioia